Femo Wong, a post-90s emerging designer and curator.
As the founder of Femo Design Studio, he has studied under Professor Yu lizhan from Furniture Research Institute of Academy of Arts&Design, Tsinghua University and Chi Wing Lo, an internationally renowned Chinese designer. Femo Wong has thousands of original design works in his personal collection and is well versed in modern design aesthetics and production techniques. During college years, his academic grade point average and comprehensive grade point average were both the first in the grade. Besides, he also has been awarded the National Scholarship of the Ministry of Education of China and the first prize scholarship of college and other scholarships for 12 times. The works designed by him have won awards in more than 120 professional competitions such as the Annual Best of the Best Award of Kapok Design Awards China, German Red Dot Award, German iF Product Design Award, Taiwan's Golden Pin Design Award, China Design Intelligence Award,Design China·Crystal Kylin Award, the Future Star Award of China Red Star Design Award (two in China), 2020 Emerging Chinese Designer of ARCHITECTURAL DIGEST. Furthermore, his works have participated in Salone Internationale del Mobile di Milano, Stockholm Furniture Fair in Sweden, Design Shanghai, Design Spring and so on for more than 40 times.
In addition to being the chief curator of " D2M Lab " of China International Furniture Fair and " Stone Infinite X Stone Design in New Period " theme exhibition of China Xiamen International Stone Fair, he is also the curator of furniture section of many urban design weeks.
Meanwhile, he is the vice chairman of the Interior Design Committee of the China Building Materials Circulation Association, a member of the Design Working Committee of the China National Furniture Association, the executive director of the B&B Industry Branch of Architecture and Culture Society of China, and also a contributing editor for the design column of Nanfang Daily.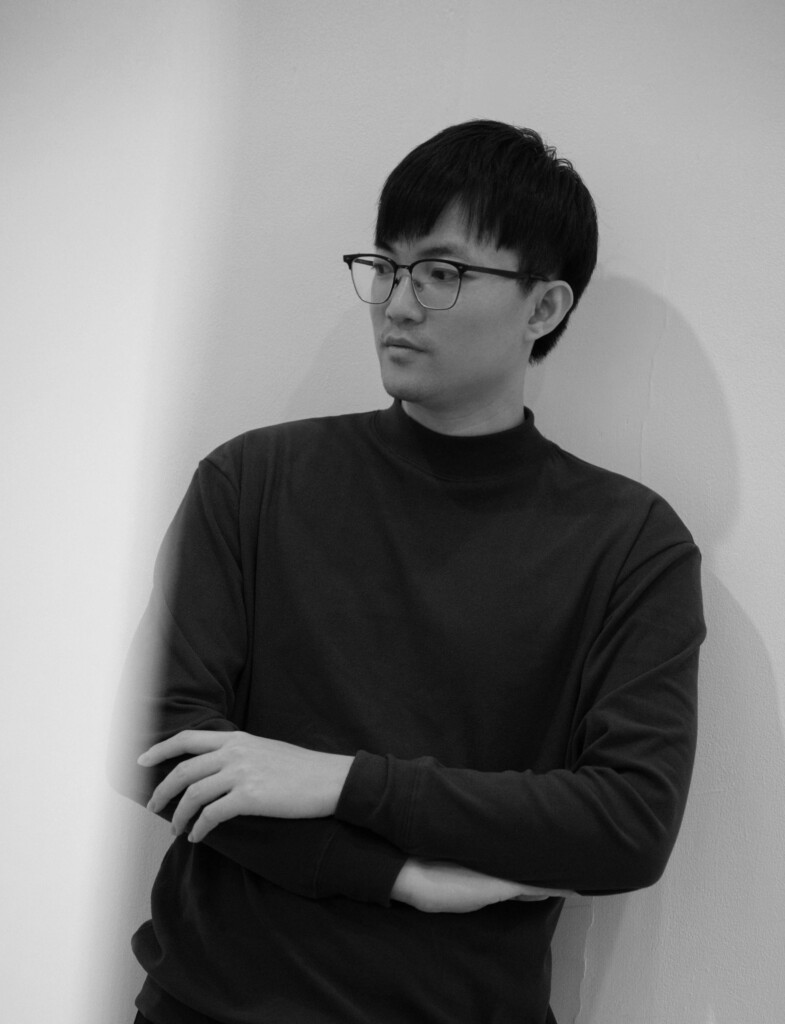 " Tree on tree grows from peak to peak; grass on grass looks lush far and nigh. " The poem is from the poet Cao Cao's quatrain " The sea " in the late Eastern Han Dynasty, the designer Femo Wong's name is taken from the first and last words of the poem. The grass and trees welcome spring with rain while inspiration is abundant, after listening to his teacher's advice, based on the studio initial name " 丰茂 ", Femo Wong added the Chinese character components " 氵 " which means " water " to it, finally " 沣茂 " became the formal name of the studio, and pronounced as " Femo ", from which his English name Femo Wong was also born from this.
The logo of the studio evolves the letter " FEMO " into a combination of arrows, which not only conforms to the original letter form, but also has imagery of guiding. The logo expresses the sense " design leads life " and reflects the pioneering temperament of Femo Design Studio as a design firm.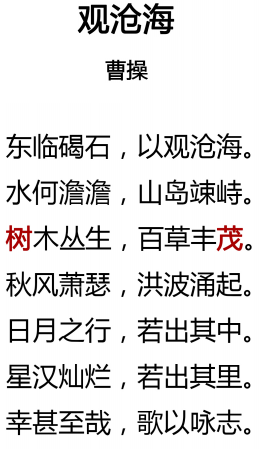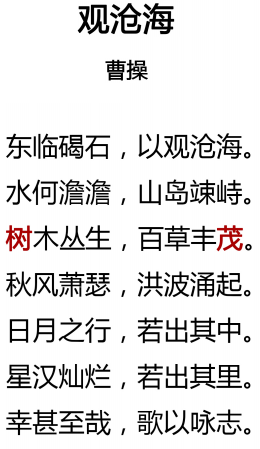 Located in Shenzhen, China, Femo Design Studio is a research studio based on diversified design and has become one of the most well-known furniture design studios in China. Based on its rich internal collections and international vision, the studio has its insights into the proportions, details and structures of products. Currently, the studio provides innovative designs for furniture, lighting and other various lifestyle products for domestic and international branding companies, as well as providing other services like curating exhibitions and providing design planning services for brands.
Femo Design Studio is dedicated to exploring the design feasibility of new materials and carrying out long-term conceptual design projects. At the same time, our studio has a rich collection of more than 1,600 original design products, and the number is constantly increasing. The studio is committed to becoming the design institution which has the richest collection system of original home furnishing product design in China.
Femo Design Studio has always insisted on supporting and promoting original designs. Our goal is to collect tens of thousands of original designs and establish our own private design museum in China.


In 2021, Chinese designer Femo Wong launched his eponymous home furnishing brand FEMO WONG, covering three segments: furniture, lighting and accessories.Growing up in the soil of oriental culture, with an international design vision, the brand design is inspired by modernism and contemporary aesthetics, emphasizing the aesthetics of products in terms of technique, proportions and details, and is committed to expressing forward-looking modern design with high-quality materials and excellent technique. FEMO WONG's mission is to create products that will stand the test of time with a simple and modern design approach.
FEMO WONG's brand logo is designed by the famous Chinese graphic designer Tiger Pan, which is minimal yet highly recognizable.


2023        China Xiamen International Stone Exhibition/Stone Infinity X Design Neolithic
2023        China (Guangzhou) International Furniture Fair/Spring of Design
2023        China (Guangzhou) International Furniture Fair/Three People's Light Exhibition
2023        China(Guangzhou) International Furniture Fair/CMF Trend Lab
2023        China (Guangzhou) International Furniture Fair/D2M Lab design sample
2022        China (Nan'an) Shuitou International Stone Fair
2022        Shenzhen International Industrial Design Fair
2022        China International Furniture Fair (Guangzhou) / D2M Lab
2022        China (Guangzhou) International Building Decoration Fair / INTERNI "Between Illusion And Reality" Design Theme Exhibition
2021        GBA Fashion Home Design Week / 50+50 Original Home Design Exhibition
2021        China International Furniture Fair (Guangzhou) / Design Spring
2021        China International Furniture Fair (Guangzhou) / D2M Lab
2020        Design Shanghai / Emerging Chinese Designer Exhibition of ARCHITECTURAL DIGEST
2020        The 43/44th International Famous Furniture Fair(Dongguan) / Reduced-Scale Architecture
2019        Honorable Mention Exhibition of China Design Intelligence Award
2019        The 16th China International Small and Medium Enterprises Fair International Furniture Fair / Aotu Gathering Field
2019        Guangxi Design Week / Journey of Self Discovery·Works by Participants of Chi Wing Lo Design Workshop
2019        China International Furniture Fair(Shanghai) / East Design Show
2019        China International Furniture Fair (Guangzhou) / Modern Home Trends Concept Exhibition of Design Dream Show
2019        International Famous Furniture Fair(Dongguan) / In-site Design
2019        Stockholm Furniture Fair(Sweden) / Greenhouse
2018        China International Furniture Fair (Shanghai) / East Design Show
2018        Beijing City of Design Innovation Center / Open Heartopia Design Exhibition
2018        teamLab Borderless / Five Senses Awakening
2017        Beijing International Home Furnishing Fair & China New Lifestyle Festival / ELLE DECORATION CHINA–The "Breeze Ⅱ"Exhibition
2017        "Seat of Elegance"China Chair Art Exhibition / Suzhou Station
2017        "Seat of Elegance"China Chair Art Exhibition / Foshan Station
2017        Pure Gold Upcycling World Tour in Hamburg, Germany / Upcycling
2017        China International Furniture Fair (Shanghai) / East Design Show
2017        Salone Internationale del Mobile di Milano / Salone Satellite of Furniture Research Institute of Academy of Arts&Design,Tsinghua University
2016        China International Furniture Fair (Shanghai) / East Design Show
2016        Salone del Mobile.Milano Shanghai / Salone Satellite
2016        Exhibition of Works of the "Channel Cup" Industrial Design (Jinjiang) Award in Fujian
2016        Xi'an Jia pingwa Cultural Museum of Art / Beyond Architecture
2015        China International Furniture Fair (Shanghai) / East Design Show
2015        Special Exhibition of Chongqing Planning Exhibition Gallery / Beyond Architecture
2015        Interior Lifestyle China / Beyond Architecture
2015        Beijing Design Week / Beyond Architecture
2015        Beijing 751 Design Festival / 751D·LAB
2022        Shenzhen International Industrial Design Fair's The Great One Award / TOP 15 Innovative Design Products
2022        Shan Tang Floating Set / Special Contribution Award for the Revitalization of the Ancient City
2022        Jin Teng Award / Design of the Year Award
2022        Taiwan's Golden Pin Design Award / Product Design Award
2020        ARCHITECTURAL DIGEST / Emerging Chinese Designer
2020        Asia Design Prize / WINNER
2020        Asia Design Prize / WINNER
2020        Art Display China Crystal Kylin Awards / Merit Award
2019        The 16th China International Small and Medium Enterprises Fair International Furniture Fair — Aotu Design Award / Gold Award
2019        Jin Teng Award / TOP 100
2019        Golden Wing Award / Organizing Committee Award
2019        Golden Wing Award / Emerging Designer Award
2019        China Red Star Design Award / Red Star Original Design Award
2019        China Design Intelligence Award / Honorable Mention
2017        China Design Intelligence Award / Honorable Mention
2017        "Seat of Elegance"China Chair Art Exhibition / Youth Star
2016        "Channel Cup" Industrial Design (Jinjiang) Award in Fujian / Silver Award
2016        East Design Show / Second Award
2016        Taiwan's Golden Pin Design Award / Product Design Award
2016        Taiwan's Golden Pin Design Award / Product Design Award
2016        German iF Product Design Award / Home Style Award
2016        German iF Product Design Award / Home Style Award
2016        German Red Dot Award:Design Concept/ winner
2016        Taipei International Design Award / Preferred Award
2016        China Red Star Design Award / Red Star Original Design Award
2016        China Red Star Design Award / Red Star Original Design Award
2016        The 8th Guangdong Province "Governor Cup" Industrial Design Competition Furniture Special Competition / Third Award
2016        The 8th Guangdong Province "Governor Cup" Industrial Design Competition Furniture Special Competition / Merit Award
2016        The 8th Guangdong Province "Governor Cup" Industrial Design Competition / Third Award
2015        China Red Star Design Award / Silver Award for Original Design Award
2015        China Red Star Design Award / the Future Star Award
2015        Beijing 751 Design Festival / The Most Promising Designer Award of 751D·LAB Industrial Design Competition
2015        The 4th International Bamboo Product Design Contest / Gold Award
2014        Kapok Design Awards China / the Annual Best of the Best Award